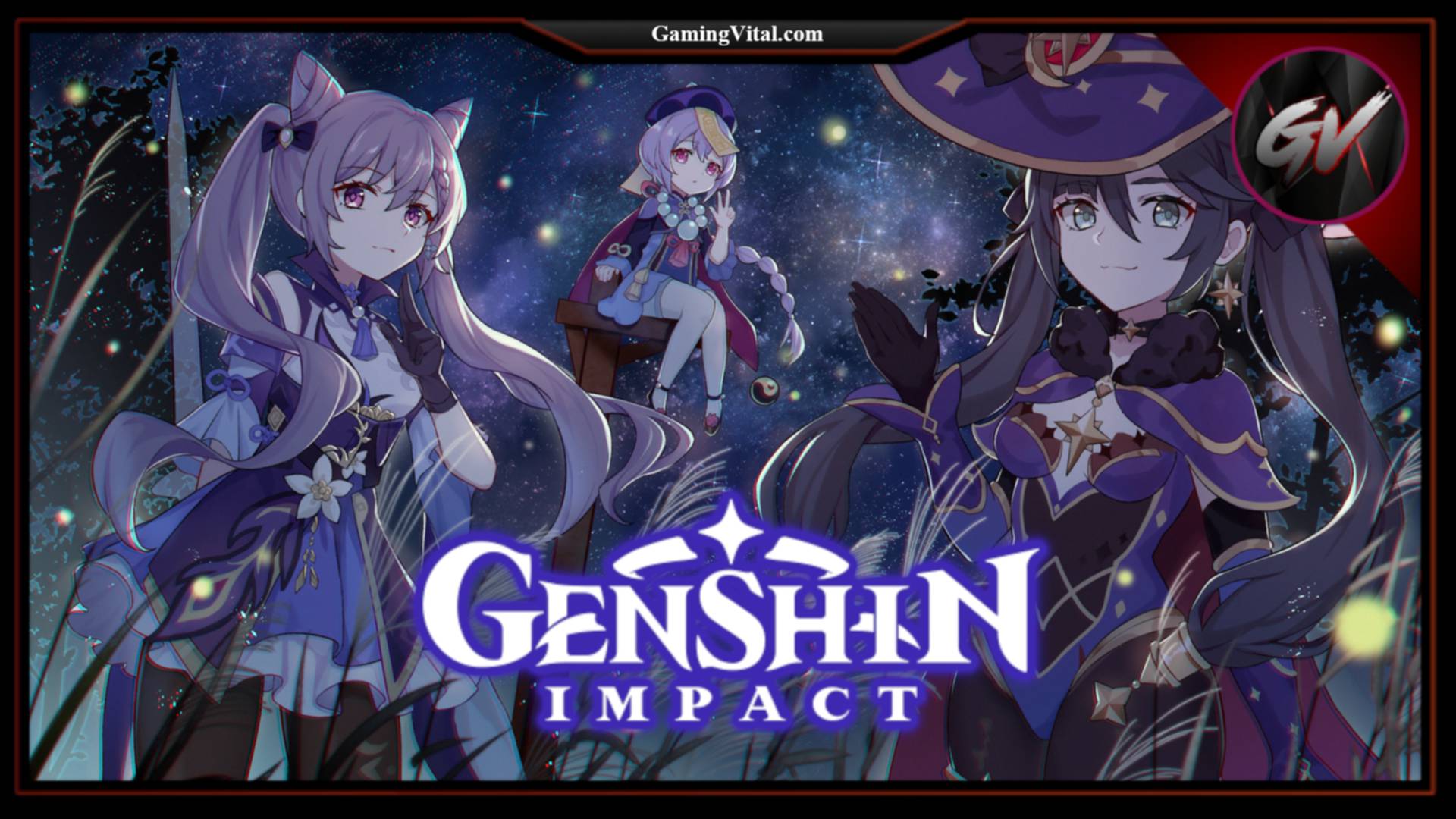 Genshin Impact First Impression: the free-to-play anime open-world adventure RPG by miHoYo that is available on mobile, PC, and PS4 systems, with the advantage of cross-play compatibility. As we can see it is one of the best Action RPG anime games that you can download and play right now.
In Short: Genshin Impact is a free-to-play action RPG that can deliver a sprawling, thoughtful world, and ingenious combat mechanics. In addition, the Mihoyo developer will continue to make new regions, stories, and characters, and all new content will continue coming. The Gacha game systems are often frustrating for F2P players. However, it's a free game.
What Is Genshin Impact?
Genshin Impact is an action role-playing video game that is free-to-play and developed and published by miHoYo. Besides, they are also known for developing and publishing Honkai Impact 3rd the popular action game on mobile.
This game features a fantasy-based open world in every game mechanic. The game was released on September 28-2020, for Windows, PlayStation, Android, and iOS.
Many sites have reviewed Genshin Impact as incredibly beautiful whether you play it on a mobile phone, a computer, or on consoles like PS4, PS5, and XBOX.
Where we can say with certainty that it is one of the best anime games. Moreover, this game provides a large and open world to explore, which may provide players with countless hours of fun but in the end, it can feel a little empty.
If you looking for an open world that gives hours of relaxing exploration and content that can give enjoyment alone or with friends then Genshin Impact has that in a way that you literally cannot beat.
There are many quests that you can perform from NPCs in the cities, from characters in your group, as part of the story. Also, you can find more NPCs outside the cities across the world.
One of the best things you can feel in this game is freedom. The incredibly open system enables you to go anywhere, no matter what.
Is Genshin Impact A Multiplayer Game?
Yes, Genshin Impact does have online multiplayer. Plus, it supports up to four players at the same time. In addition, players can play with each other across all platforms because it is a cross-platform game.
However, players can solo mostly all game content, since the game content does not require it to be completed by a party or group.
How Much Space Does Genshin Impact Take?
On PC, the Genshin Impact 3.0 installer takes just around 150 MB of disk space when downloaded from the official website. The complete Genshin Impact 3.0 game, on the other hand, will take around 50GB of storage space. Knowing that you must leave around 15% empty or more disk storage space to avoid any problems.
You need to know that the Genshin Impact PC installer does not include the whole game; instead, it acts as a downloader for game data and resources. In other words, it just contains the setup files for the Genshin Impact launcher, which will be used to launch and download the full game.
Android & iOS, Genshin Impact 3.0 take around 23 GB of storage space. Knowing that you must leave around 10GB or 10% empty storage space for your phone to run smoothly.
Genshin Impact Gameplay:
Sure, reading words and information alone about Genshin Impact is not enough. Consequently, check our playlist on youtube about the gameplay of Genshin Impact below:
Note: The playlist in this post is automatically updated. However, you need to subscribe to our channel to receive notifications of new videos.
Genshin Impact Gacha Similar To Honkai Impact 3rd:
Genshin Impact has a Gacha game monetization system for players to obtain new characters and weapons, which is similar to the Honkai Impact character unlocking system.
This Gacha system is named wishes, which players can try from 1 or 10 summons using Primogems to get 4 or 5-star characters, which have a 100% chance every 10 wishes to get a 4-star character or weapon.
Moreover, there is a very very very very small chance to get something with a 5-star and also a chance to get a 4 or 5-star before the 10th try. So some may prefer a single wish over multiple wishes.
The combat in this game is based on the use of a group of different characters where you can have up to 4 characters in one group, and you can switch characters with just a click and switch between several groups that you have previously arranged according to the strategy you want to use.
Among these strategies is to use the elements of each character in a different way and against different enemies according to the enemy's strengths and weaknesses.
In addition to increasing the damage, you can use two elements at once, such as water and ice that can freeze opponents or fire and electricity that lead to explosive strikes.
So mostly our Genshin Impact review is positive. However, you will get bored after some time if there is no new content or if they are late adding it, even if you are someone who pays a lot of money and got most of the five-star characters.
Genshin Impact Advantages:
Fantastic looking.
Large open-world PVE.
Amazing action combat game.
No custom character creation function.
A character unlocking system similar to Honkai Impact 3rd.
Not an MMORPG.
Mostly for solo players.
An online multiplayer Co-op Mode Does not have a PVP.
A Gacha game mechanics.
Play & Download Genshin Impact miHoYo For Free: