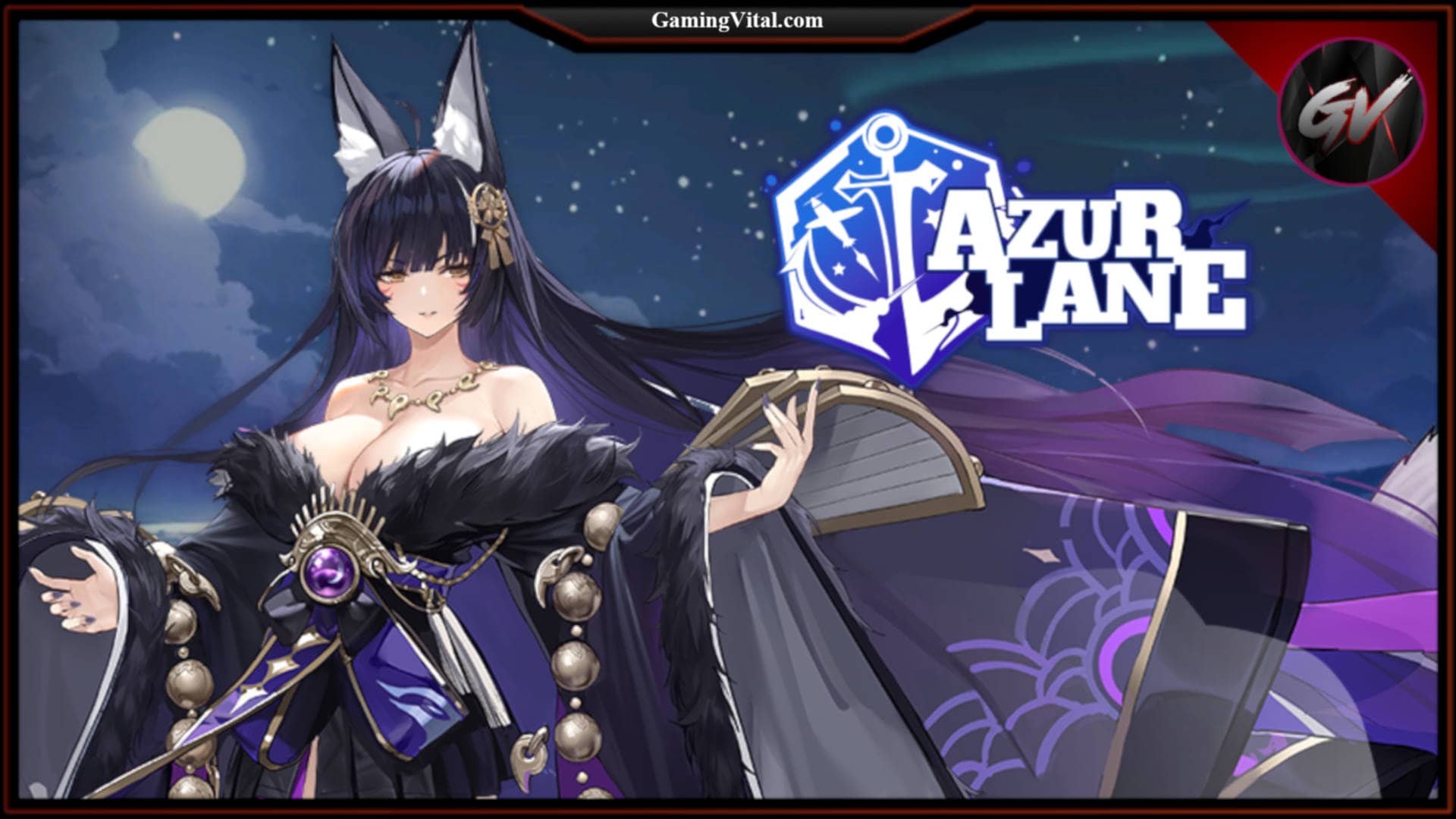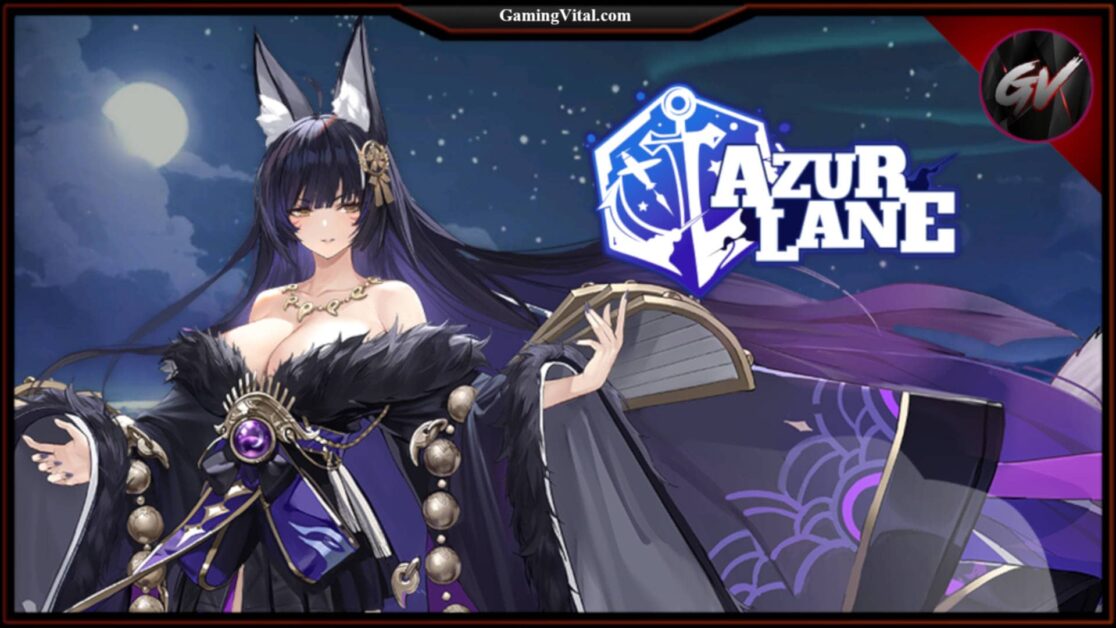 Azur Lane, the F2P anime-inspired mobile gacha game with tons of cute girls to collect. This mobile game has been gaining popularity since its launch in 2017, and it has become a favorite among anime fans and mobile gamers alike. But is Azur Lane P2W and Grindy? or it's a friendly F2P Gatcha game for non-paying players?
In this article, we will give you an honest review of Azur LanAzur Lane in 2023, which answers many vital questions evaluating how good the game is. Especially for F2P players, such as Azur Lane Gacha rates, P2W concerns, whether it's F2P friendly, and whether it's a worth playing game or not. Besides, the pros and cons of Azur Lane are also listed.
In Short: Azur Lane is an RPG gacha game that features 2D anime-style graphics, and side-scrolling shooter gameplay including lots of anime characters to collect. The game's story takes place in an alternate timeline where the world is a war. The gameplay consists of commanding cute warship girls via a variety of game modes. The game's gacha rates are generous with the opportunity to obtain powerful ships outside gacha. The game is friendly F2P and looks wonderful, but it can become too grindy, and boring over time as well as it lacks the endgame elements.
What Is Azur Lane Game?
Azur Lane is a free-to-play mobile gacha game developed by Chinese game developers Manjuu and Yongshi and published by Yostar also available on the App Store, Google Play, and PC Emulators. The game combines RPG, 2D anime-style graphics, and side-scrolling shooter gameplay.
Players progress through the game by unlocking anthropomorphic characters, building fleets, and upgrading warships to become more powerful. The game also offers Autoplay with a variety of game modes, including story missions, PvP battles, and events.
Take a look at the Azur Lane PV below. The video presents a Royal Navy event, featuring characters such as the Ultra Rare aircraft carrier, Implacable.
Game Story:
The game takes place in an alternate reality where humanity is at war with a mysterious enemy known as the Sirens. To fight back, four nations of the Eagle Union, Royal Fleet, Sakura Empire, and Iron Blood formed the Azur Lane military alliance. In addition, they created powerful girl warships with the spirits of historical naval vessels (girls fused with naval warships).
The player takes on the role of a commander who leads a fleet of warships, each personified as a cute anime girl. The story is told through various in-game events and campaigns, each with its own unique storylines and characters.
Azur Lane Gameplay:
Azur Lane's gameplay is a mix of RPG and side-scrolling shooter mechanics. Players can collect and customize their fleet of ships, each with their own unique stats, abilities, and personalities.
The game's combat system is real-time, with players controlling a fleet of ships that fire automatedly at enemy targets while dodging incoming fire. However, players can only control fleet movements and the main skills of these ships.
The game also features a leveling system, where players can level up their characters by completing battles and earning experience points.
Azur Lane Gacha System & Rates:
Like many mobile games, Azur Lane features a gacha system where players can spend the in-game currency or real money to obtain new ships. The game features different rarity levels, with rarer characters being harder to obtain.
The gacha rates in Azur Lane are decent compared to other games. The chance of getting a random Super Rare is 7% and a 2% chance of getting the featured SR from the event banner. Some events offer rarer ships, which are called Ultra Rare, where the percentage of obtaining these ships from Gacha is about 1.2%. However, Ultra Rare ships have a pity that guarantees the events UR ships after 200 builds.
Not only, but the Super Rare and Ultra Rare ships can be obtained in-game including gacha currency by just completing battles, and events. Besides, some ships need to grind various game modes.
The video below shows how simple it is to obtain characters from Gacha in Azur Lane. It might seem to be a bit expensive in terms of required cubes and money, but you will be happy with the final result:
Is Azur Lane P2W Cash Grab?
While Azur Lane does have a gacha system, it is not considered a pay-to-win game. While spending real money can give players an advantage by having the best ships from gacha, it is not vital to progress in the game.
Because the game system of Azur Lane provides players with plenty of opportunities to obtain powerful Super Rare and Ultra Rare characters and items without spending money.
Is Azur Lane Still A Friendly F2P Mobile Game In 2023?
Azur Lane is still a friendly free-to-play game with many events and game modes available to players. Additionally, the various ways for players to obtain rare characters and other in-game items without the need to spend any money. It is worth mentioning the game's community is also active and helpful, with many players willing to assist others with advice and tips.
Knowing that the free player has the possibility to get some in-game outfits for his waifus. As some missions and events can reward with some premium currency that can be used to buy outfits unless it is spent on unlocking some annoying limitation in the game.
Should You Play Azur Lane? Pros & Cons:
If you enjoy anime-inspired mobile games with countless cute anime girls to collect, then Azur Lane is definitely worth checking out. Despite the familiar problems that can be found in most gacha games today. But still, this game system, which offers a lot to the free player, makes it up for the game's flaws.
Furthermore, the following pros and cons may help you decide for yourself whether Azur Lane is worth playing or not:
Pros & Advantages:
Unique Story & characters.
Pretty 2D Characters.
Visual Novel Storyline.
A Large Number of Characters.
Frequent Events.
Great Stamina System.
Autoplay Is Boring.
Became Boring At High Level.
Beautiful Visuals.
Friendly Free-To-Play Gacha Game.
Fair Power Score-Based System.
Variety of Game Modes.
Generous Gacha System.
F2P Can Be Powerful Without Spending Money.
Easy Interface.
Cons & Problems:
It Can Be Overwhelming For New Players.
Can Become Too Grindy.
Slow Progression.
Repetitive Gameplay.
There Is No Real End Game.
No Real Co-op or multiplayer.
The Story Lacks the Narrative.
Events Are Too Short In Time (2 Weeks).
Annoying Limited Inventories.
Azur Lane In Overall: Is It A Good Game?
Overall, Azur Lane is a fine game that offers a good experience for fans of anime-inspired mobile games who like to collect cute waifus and the visual novel storyline. Its beautiful 2D visuals along with its friendly free-to-play model, make Azur Lane a good game to try out.
While it may not be for everyone since Azur Lane suffers like other gacha games with problems such as the lack of end-game content while focusing on auto-play grinding to progress through content.
However, the game is still very generous and enjoyable in a way outside the battels and has enough content to keep players engaged for a too long time.
Play Azur Lane Right Now: Mobile & PC Emulator
Finally, we hope that our honest game review of Azur Lane is simple and useful for everyone. Therefore, if you are interested in trying this 2D anime warship gacha game check out the following:
Furthermore, support our Azur Lane Honest Review by sharing it, also leave a comment for continuous updates and fixes.
Azur Lane Honest Review In Short:
Free To Play Monetization (F2P Friendly) - 95%
Overall, Azur Lane is a good friendly F2P game that we recommend trying. It has similar problems as other mobile games but its generosity makes up for it.