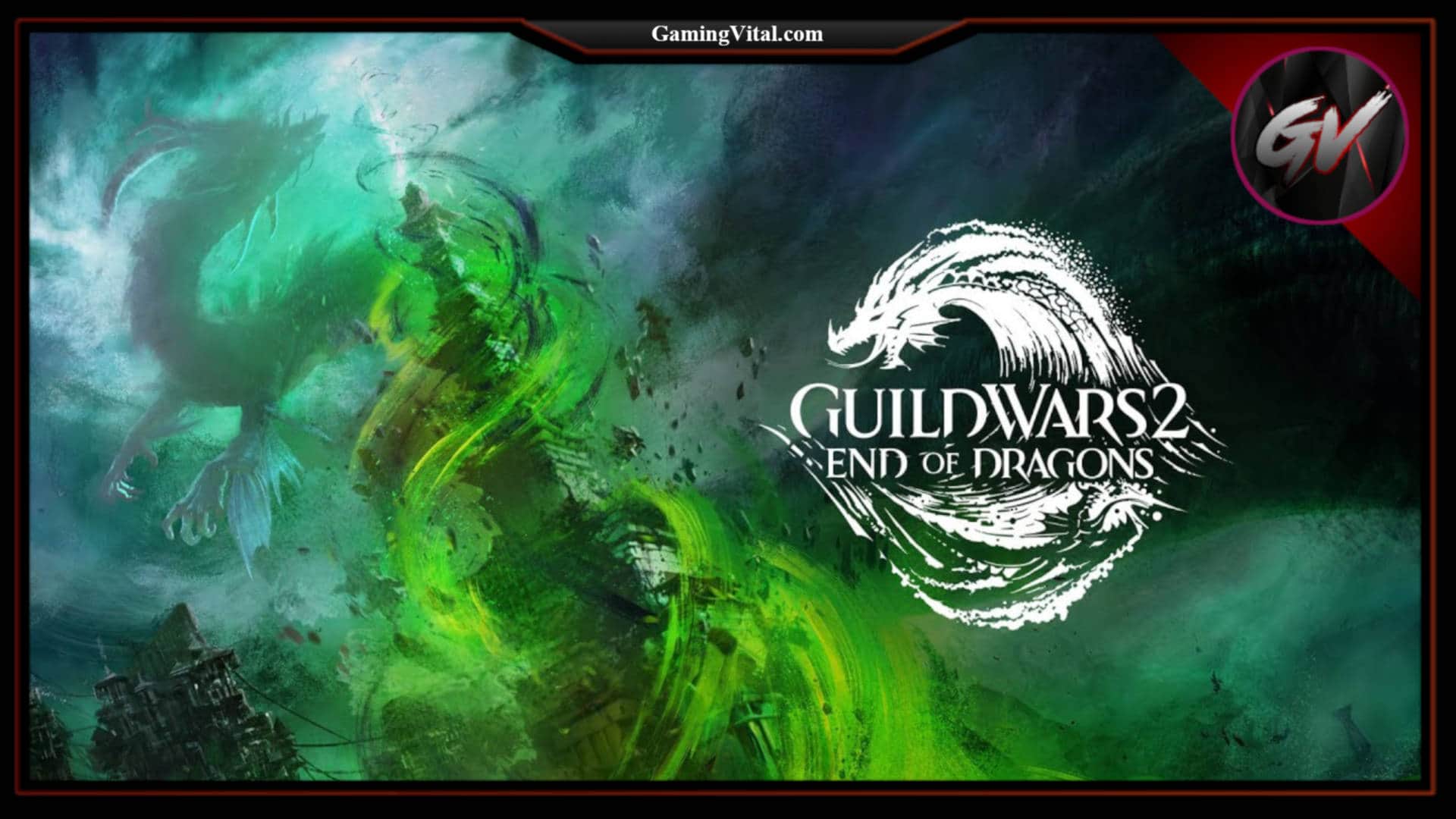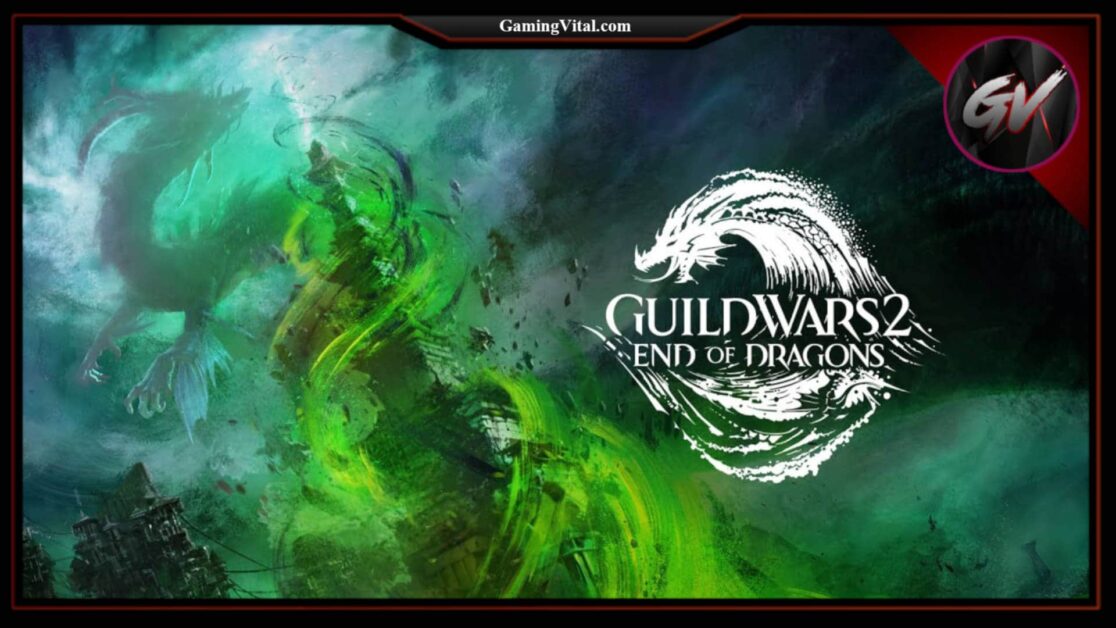 Guild Wars 2, is one of the greatest MMORPGs in 2023 that can satisfy everyone with its good system that doesn't force players to do anything they don't want to do like other P2W/F2P Korean MMORPGs. genre
In this article, we share everything you need to know about Guild Wars 2 by reviewing it in an honest way. Plus, we include the most important GW2 Pros and Cons as well as an overall summarized review at the end. Moreover, this article answers many frequently asked questions that will settle your curiosity about this MMORPG game.
"

Note

: Our articles are based on extensive research and actual gameplay.

If you like our content, support us by sharing it

.

Leave a comment if you want Us to update this post really fast

. Don't forget to follow us on social networks to see our new content and updates."

— Gaming Vital, Admin
In Short: Guild Wars 2, is an online role-playing MMORPG with a unique friendly system, fast-paced action combat, and a big living breathing open world. Guild Wars 2 can be a great alternative to many Subscription/P2W/F2P games in 2023 such as Lost Ark or World of Warcraft. Besides, GW2 is a healthy outstanding MMORPG that fixes the broken mechanic that made MMO games a dying genre.
Guild Wars 2 Overview:
Guild Wars 2 is an online role-playing MMORPG game developed by ArenaNet and published by NCSoft, which came out in 2012 and has a unique friendly system without any subscription fees.
Don't worry about the presence of NCSoft, since ArenaNet has the sole right and final judgment of everything in the game.
GW2 features unique fast-paced action combat, rich detailed stories, and two types of PVP. Moreover, the game has a big open world with amazing landscapes to explore and lots of activities that have no limits, which can suit different types of players even those who can't play much.
Guild Wars 2 can be a great alternative to World of Warcraft and Final Fantasy XIV in 2023. Since GW2 does not have a subscription, which gives players more freedom.
In the same way, Guild Wars 2 in 2023 can be also a great alternative to many free-to-play games such as Lost Ark and Black Desert Online. This is because most free-to-play games kill the fun by being pay-to-win games. In turn, these games force F2P players to do zombie boring activities such as grinding and Alts to progress the game in a normal way.
GW2 Gameplay:
You can watch some Guild Wars 2 gameplay videos below:
Is GW2 Free To Play Or Buy To Play?
The core version of Guild Wars 2 is free to play, which gives everyone the ability to experience all the glory times of GW2 but with some limitations. It's a great way to see if this game might suit you by trying out its core mechanics.
You can buy expansions for a one-time price to experience the full game as long as you want without spending any additional cash. However, there is an in-game cash shop with a lot of gorgeous cosmetics that might make you waste some cash.
But you need to know that expectations have changed the gameplay experience of Guild Wars 2 too much and added elite specializations that allow players to customize their characters even more.
As a result, your gameplay experience will be way better than what the base game can offer even if it's without limits. So, It is not possible to judge the game at all without trying all the GW2 expansions.
Is GW2 A Worth MMO To Play In 2023?
Definitely yes, if you haven't tried Guild Wars 2 yet, then you are really missing out on one of the best experiences you can find in MMORPG history.
As mentioned earlier, GW2 gives you freedom without limits and respects your time. This means you are a free-will player who can play for fun and cosmetics, not for gearing up or being limited by enhancement levels. Therefore, you are not forced to do anything you don't want to.
GW2 has plenty of PVE content that you can experience without even counting the End of Dragons expansion that came a few months ago.
Not only, but also that the game contains two types of PVP. The first type is Arena PVP, and the other type is World VS World (WvW), which is a continuous siege PVP between worlds that is ongoing all day and every day.
Moreover, no matter what content you do in Guild Wars 2 you will always be rewarded and relevant even if you took a long break.
Is Guild Wars 2 Still Popular In 2023?
Guild Wars 2 is considered one of the 3 biggest and ongoing MMORPG games in the last years. Although it is a 10-year-old online game released in 2012, even after a decade, the population of its player base is still going strong and still very active.
Not only, but GW2 become even more popular year after year because of how bad the new MMORPG games are being made these days.
Guild Wars 2 Pros & Advantages:
There are many pros & advantages in Guild Wars 2, some of which cant be found in other MMO games, we summarize some as follows:
Best MMORPG for character customization (fashion).
Horizontal Progression (Equalized PVP/PVE).
No PAY-TO-WIN.
No Alts, you can do everything with one single character.
GW2 values your time seriously.
Old players can max their other characters instantly for free.
Good graphics for an MMO that shows huge numbers of players without a problem.
You are not forced to repeat anything you don't want to (story, dungeons, events,… etc).
Grinding is not required to do endgame content.
Most things can be colored for the character.
A big living breathing open world full of activity that never feels empty or dead.
A friendly kind community that always offers help.
Play whatever you want and still get rewarded.
Best Mounts system ever and extremely fun.
Well-designed combat system.
Advanced class build system with different weapons.
Best interactive stories, in which NPCs feel so alive.
Best World bosses you can find in MMORPG.
You can play PVP and WvW instantly without the need for PvE.
An overwhelming content at the endgame.
Endless goals to do.
One of the best crafting systems.
Extraordinary Legendary gear ever you can find in MMORPG.
Guild Wars 2 Cons & Problems:
As with all, no game is perfect and there are cons & problems in Guild Wars 2, which are summarized as follows:
P2W and no-life gamers might not like the idea of Horizontal Progression.
Some players might not like equalized PVP/PVE.
The lack of early in-game tutorials makes players feel lost.
New players can get lost at the max level without knowing what to do.
Focusing on Hearts for leveling might become boring.
Some elitist players may enforce meta build at the high-end content (it's only 1% of the game).
The PVP world is separated from the PVE world.
Most of these problems can be fixed due to the good community in Guild Wars 2. Also, you can find the official "NEW PLAYER GUIDE" before downloading the Installer, If you don't miss it as we all did.
Guild Wars 2 Game In Overall:
Finally, we can say with confidence that Guild Wars 2 right now is really in an excellent spot compared to other new MMORPGs that fail because of their P2W systems.
Many see GW2 design as an attempt to fix the broken mechanic that made MMO games a dying genre. Honestly, Guild Wars 2 definitely succeed in fixing these areas making the game one of the best MMORPGs and healthy that anyone can play without worrying or feel being forced.
One of the most important things about Guild Wars 2 is that it seriously values and respects your time. So if you have a friend who can't play much such as 1 hour a week, you can do together any type of content right away and get rewards due to equalized and horizontal progression.
Guild Wars 2 has no limits and its real depth is hidden. It's not just a good-looking MMORPG game, where when you notice the way the world is designed, and things interact in detail, It's just amazing that can't be explained just by writing.
Of all the MMO games we've played over the years, none have come close to this detailed living world as we found in Guild Wars 2.
GW2 is an incredible mixed world with dynamic events that are interconnected as a chain and happen mostly on their own without having to activate it with a quest. Not to mention the interaction of the NPCs with these events will make you think that the game is alive.
Play Guild Wars 2 Right Now:
About The Game:
Game Name: Guild Wars 2: End of Dragons
Business Model: Free-To-Play for The Core Game / Buy-To-Play For Expansions.
Type: Online Action MMORPG.
Official Download Link For GW2:
Note: keep an eye on sales and offers because you may get a game of up to 75% off discounts.
GW2 Honest Review In Short
Horizontal Progression System - 95%
Free To Play / Buy To Play - 100%
Character Customization - 100%
Guild Wars 2 is an MMORPG with a unique friendly system, with a big living breathing open world. It can be a great alternative to many games such as Lost Ark or World of Warcraft. Moreover, It's a healthy outstanding MMORPG that fixes the broken mechanic that made MMO games a dying genre.