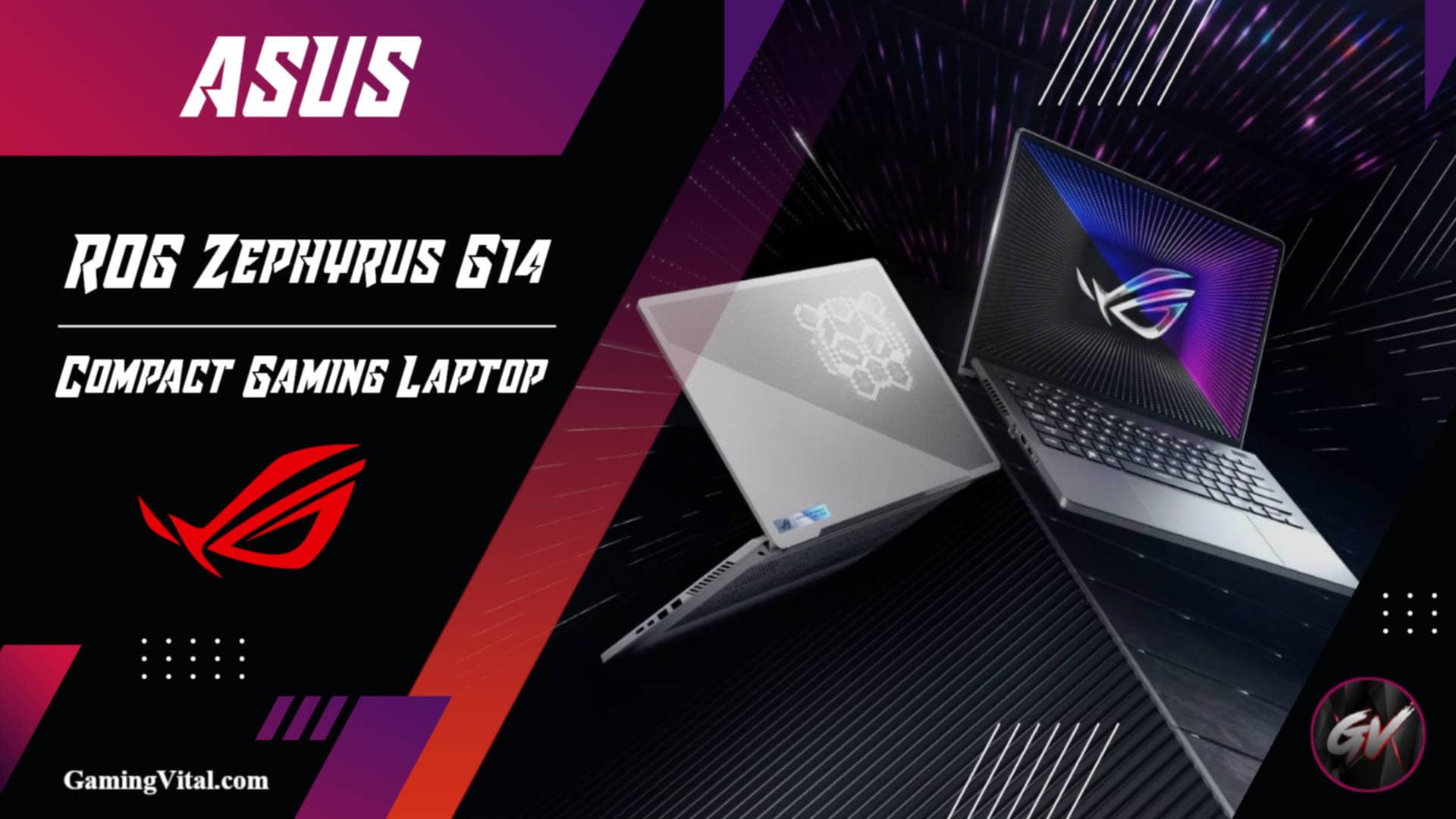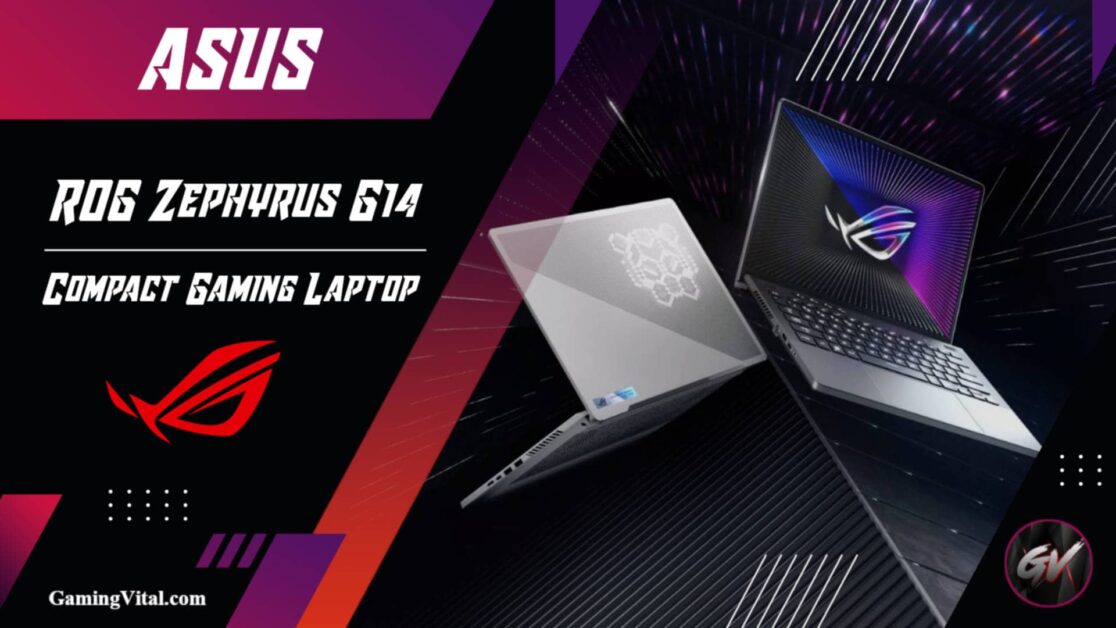 A compact gaming laptop crafted by Asus that offers unique features and a versatile range of specs to choose from. But does the Asus ROG Zephyrus G14 give a satisfying performance, value, pricing, and worth as a 14-inch gaming laptop?
In this article, we share our focused review of the Asus ROG Zephyrus G14 gaming laptop of 2023, aiming to provide straightforward insight without diving into the technical complexities.
In short: the Asus ROG Zephyrus G14 stands as a versatile gaming laptop, equipped with RTX GPU ranging from 4050 to 4090 and AMD Ryzen 7000 Series CPU, balancing between portability and performance. However, high-end options come at an expensive price. So the best-worthy option is the Zephyrus G14 with RTX 4060 GPU. Overall, it can be a good choice for gamers and content creators.
Asus ROG Zephyrus G14 Overview
The 2023 edition of the ASUS ROG Zephyrus G14 laptop retains its compact shape, maintaining the 14-inch chassis that we're familiar with. However, the true changes lie within, the 2023 edition comes with a range of GPU choices, from Nvidia GeForce RTX 4050 to the formidable RTX 4090.
The CPU choices include AMD Ryzen 7000 Series, coupled with 16GB DDR5 RAM, expandable up to 32GB. This selection ensures a versatile and powerful gaming experience.
Moreover, the standout feature that shouldn't be neglected besides the Asus ROG Zephyrus G14 specs, is the AniMe Matrix LED panel on the lid, offering users a uniquely distinct and creative laptop customization. Furthermore, see the compact list of specs and features below:
Main Specs & Features:
Screen: 14-inch ROG Nebula HDR, Up to 16:10 Mini LED QHD 165Hz, G-Sync, DCI-P3, Dolby Vision.
Processor: AMD Ryzen 7 7735HS or AMD Ryzen 9 7940HS.
Graphics: Nvidia GeForce RTX 4050 to RTX 4090 (100-125W).
Memory: 16GB DDR5 onboard, expandable up to 32GB.
Keyboard: Backlit Chiclet with 1-Zone RGB or Single White Light.
Connectivity: Wi-Fi 6E & Bluetooth.
Storage: 1TB PCIe Gen 4.0 NVMe M.2 SSD.
Camera: 1080p webcam with AI noise cancellation.
Battery: 76WHrs, 4S1P, 4-cell Li-ion, Fast Charge Up To 50% In 30 Minutes.
USB Ports: 2 USB 3.2 Gen 2 Type-A, 1 USB 3.2 Gen 2 Type-C, 1 Type C USB 4 support.
Other Ports: 3.5mm Combo Audio Jack, HDMI 2.1 FRL, microSD card reader (UHS-II).
Cooling: Vapor chamber cooling system, Thermal Grizzly's liquid metal thermal compound.
Device Lighting: AniMe Matrix LED panel on the lid and custom animations.
Operating System: Pre-installed with Windows 11 Home or Pro.
Check out the official presentation of the Asus Zephyrus G14 laptop in the following video:
Additionally, watch the official unboxing below:
Performance & Gaming FPS: Zephyrus G14 Benchmarks
Below, we've listed the average FPS benchmarks from popular games, providing insight into Asus Zephyrus G14's raw gaming performance. Tests were performed on the laptop edition equipped with AMD Ryzen 9 7940HS CPU and RTX 4060 GPU, while Ray Tracing and DLSS/FSR features were disabled.
| | 1080P | 1440P |
| --- | --- | --- |
| Call of Duty: Modern Warfare | ~150 FPS | ~100 FPS |
| Red Dead Redemption 2 | ~80 FPS | ~60 FPS |
| DOOM Eternal | ~230 FPS | ~140 FPS |
| Far Cry 6 | ~90 FPS | ~70 FPS |
Ryzen 9/RTX 4060. Average FPS: Ray Tracing and DLSS/FSR are Disabled.
Data from various sources ensures an honest evaluation.
Pricing: Is Zephyrus G14 Budget-Friendly?
Striking a harmonious blend of compact size, performance, and affordability, the ASUS Zephyrus G14 2023 can deliver good value as a 14-inch gaming laptop.
While the high-end configuration with cutting-edge components can incur additional costs, the base model featuring RTX 4050 and RTX 4060 strikes a compelling balance, catering to both users with budget-minded and performance-driven.
Compared to larger laptops, the 14-inch laptops come at a higher price and slightly lower performance. So the ROG Zephyrus G14 price is acceptable if we consider the other 14-inch gaming laptops, such as MSI Stealth 14 and Razer Blade 14.
Pros & Cons: Is Asus Zephyrus G14 Worth Buying?
This great machine stands as yet another great addition to ASUS's lineup of portable gaming laptops.
Among the array of models, the Zephyrus G14 with RTX 4060 emerges as the standout choice. It's the best-worthy option in terms of value and performance and even can rival custom desktop gaming PCs with the same GPU.
You can see that other options are just too expensive compared to the overall perceived value. Knowing that higher GPUs are also limited by the 125 watts.
Anyway, if you demand the absolute best performance from Zephyrus G14 the other editions with top-tier GPUs like RTX 4080 & 4090 can still be somehow a compelling choice. Regardless, the following Pros and Cons might help you judge for yourself whether it is worth buying or not:
Pros
Impressive 14-Inch Display.
Great Balance Between Size & Performance.
Fantastic AniMe Matrix LED panel.
Versatile GPU Options.
Sleek Design For Versatile Use.
Wonderful 1080p Webcam.
Fine 125W TGP For RTX 4060 Edition.
Fine Pricing For RTX 4060 Edition.
RGB Backlighting.
Improve Battery.
Fair Cooling & Noise Levels.
Impressive Speakers & Sound.
Cons
Top-End GPU Editions Are Expensive.
125W TGP Limits Top-End GPU Editions.
14-Inch Limites Gaming Potential.
14-Inch Comes At A Higher Price.
Thermal Management On Keyboard Center.
Only 1 Upgradeable RAM Slot.
Overall: Is Asus Zephyrus G14 A Good Gaming Laptop?
In conclusion, our Asus Rog Zephyrus G14 review highlights a 2023 gaming laptop that masterfully balances versatility, performance, portability, and affordability.
This 2023 edition retains its core strengths while introducing notable enhancements, combining AMD processors and Nvidia RTX GPUs for a dynamic device favored by gamers and content creators.
While the range of GPU options caters to diverse needs, high-end options may face challenges like pricing and power limitations.
Nonetheless, the Zephyrus G14 with RTX 4060 can be a good value-for-money choice as a budget-friendly gaming laptop compared to its size and features, solidifying its place as a standout gaming laptop in 2023.
For more detailed specifications and further information, check out the product links below: