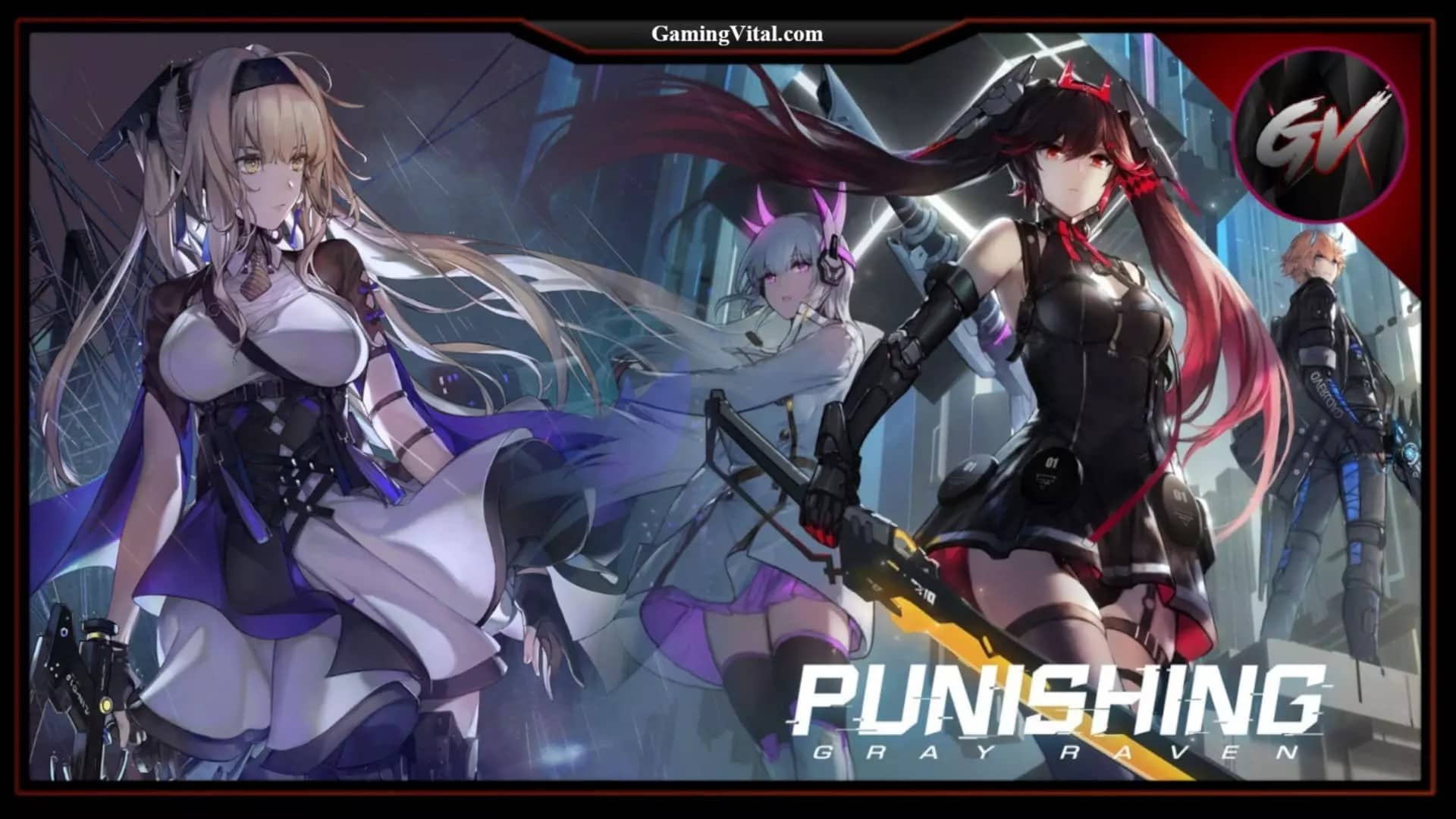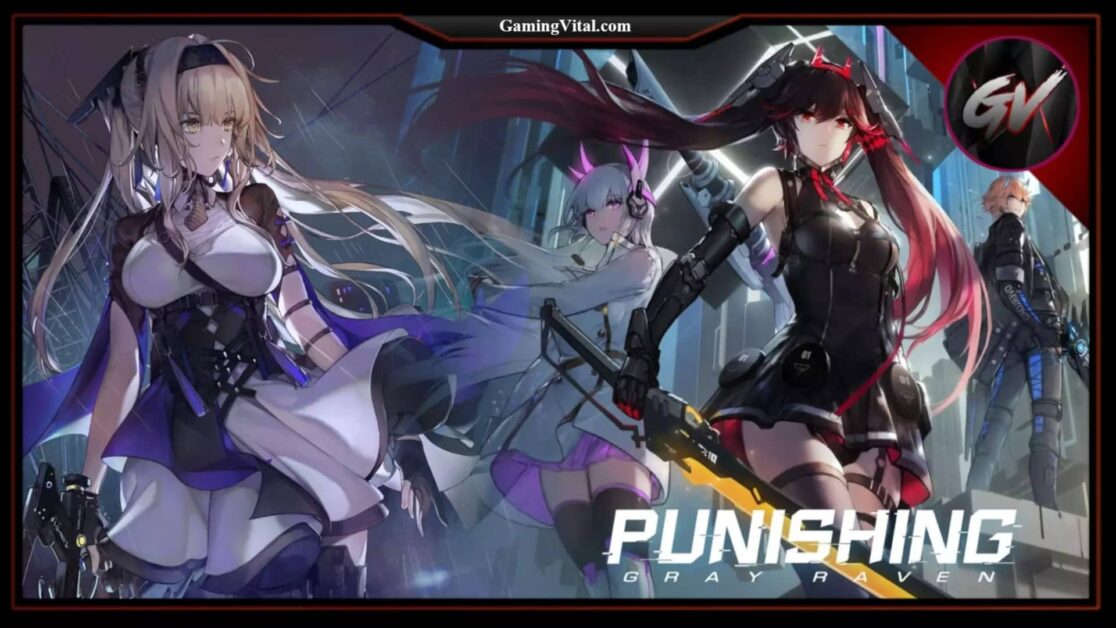 Punishing: Gray Raven (PGR): the outstanding sci-fi anime RPG game with unique fast-action combat. Plus, it's free-to-play (F2P) on iPhone, iPad, Android, and PC (Using Emulator).
In this article, we share our first impression of Punishing Gray Raven (PGR) Global including our actual gameplay experience.
In Short: Punishing: Gray Raven is an online 3D free-to-play sci-fi anime action RPG game. Besides, it features a fast-action combat and F2P-friendly Gacha system. Moreover, it's worth playing since it's one of the best hacks and slash games we have seen. Punishing: Gray Raven (PGR) the global edition now includes a lot of content, characters, and a better system, despite the late updates. Although the game has grinding at the end. However, the 100% gatch makes your progression worth it and whatever you get will last forever.
What Is Punishing Gray Raven [PGR]?
Punishing: Gray Raven is a 3D online post-apocalyptic, ultra-stylish, and F2P sci-fi anime action RPG that was developed and published by Kuro Game. It features stunning visuals and a deep narrative alongside the unique action combat.
In general, it was developed for mobile phones and tablets that run on Android and IOS. However, players can play PGR Global on PCs by downloading the game in APK using an Android emulator such as Bluestacks or LDPlayer.
Moreover, PGR first released was in China on December 5, 2019, then released in Japan on December 4, 2020. The global release of Punishing Gray Raven [PGR] came out on July 16, 2021.
Punishing Gray Raven [PGR] Story:
Players will be a commander of the Gray Raven unit, where they will assemble an elite team of cyborg characters and lead them into battle.
The Gray Raven's special forces unit was formulated after years of preparation to lead a mission to restore the lost world.
Where the Earth was conquered by a corrupted robotic army that was twisted and warped by a biomechanical virus known as the punishing.
Moreover, players will discover the truth behind this Punishing virus by defeating the corrupted army and reclaiming earth again.
Is Punishing Gray Raven Worth Playing?
Yes, as it is one of the great hacks and slash android/ISO games that I have ever played so far on my PC and phone.
From what I've seen until now, this game has done everything right in all aspects. To clarify, Punishing Gray Raven is not like other similar games such as Honkai Impact 3rd or Genshin impact, as it has a better system. For example, it has a uniquely beautiful character design, solid gameplay mechanics, and a friendly F2P Gacha system.
In addition, the UI is pretty good and clear, the combat is also pretty and visible without too over animations, as well is not hidden behind huge numbers on the screen like in other games.
If you are looking to play a hack-and-slash video game with a unique combat system and get everything for free, then Punishing Gray Raven is absolutely worth your time. Where we'll go into more detail, in what follows.
PGR Global Gameplay:
The playlist below shows our actual gameplay of PGR Global on youtube. Moreover, our PGR playlist will be updated with new videos automatically.
Does Punishing Gray Raven Have A PVP System?
Unfortunately, this game does not have a real PVP system, but what I see is that Punishing Gray Raven [PGR] has the potential to have a pretty good PVP system.
In my point of view, the graphics are very suitable and don't have that excessive animation like other RPG games of the same type.
To know what I mean look at the following videos of characters fighting each other, where you will be able to imagine if the opponent was replaced by a real player that would be very exciting.
Here also in the video below, you can see two characters against each other similar to a player against a player fight.
Again, imagine if this was a real PVP and not an AI.
Punishing Gray Raven Pros/Advantages:
The following are the best pros and advantages that I have noticed during my experience in this game.
Fast Action Combat:
Punishing Gray Raven deep action combat is Inspired by games such as Devil May Cry, Bayonetta, and Darksiders. The game does have a fast ​real-time combat system, which isn't a mindless button-masher.
Players may see this game combat similar to Honkai Impact 3rd or Genshin impact. However, PGR adds a creative style to its own fast-paced combat formula.
The action combat includes a Matrix-style slow-motion, in which characters can enter after dodging or by doing combo attacks. While it requires good timing and fast reflexes.
Also, some characters can do a parry attack if players can face direct attack head-on. This is somehow similar to the Metal Gear Rising game. However, parry also requires quick reflexes and high skill in some circumstances.
F2P Friendly With 100% Gacha Chance:
Punishing Gray Raven lets players draw the newly released characters with a 100% chance after the 60 draws. In addition, almost every item such as characters, weapons, or costumes can be acquired in-game without paying real money. However, if there's a specific character, outfit, or weapon that players may really want, it is available for purchase in-game.
Punishing Gray Raven Cons/Problems:
The following are some cons or problems that can face players during experiencing the game.
Endless Grind At The End Game:
Punishing Gray Raven at the end game may make players feel bored. Where in order to power up characters, players have to run an endless loop daily of resource stages to grind the needed resource.
However, when a character gets max weapon and memory. So it's not too grindy at the end, since its stops at some point. On the other hand, there is not much to do. However, this may change if Punishing Gray Raven [PGR] Global gets the recent updates same as the China release.
Overall: PGR Is A Fantastic Game:
Punishing Gray Raven is a fantastic anime game with a Friendly F2P system that can satisfy everyone. As the combat system is very enjoyable and the graphics animation of the characters is so gorgeous that makes players want to get them all. Plus, the story is exciting for those who like a visual episodic novel or manga format including some animated video stories.
However, even though it may become boring at some point toward the end game. But, no matter what it might be at that time, the important thing is that every progression F2P players achieve will stay with them forever.
This is because Punishing Gray Raven is F2P Friendly with a 100% Gacha chance. This in turn removes the idea of losing players' progression in the game if they are not unlucky at some point.
You Can Play Punishing Gray Raven Global Right Now:
Punishing Gray Raven is playable right now for free since it has already been released globally. Moreover, China and Japan releases can be played also for free. However, these releases don't support other languages but have newer updates with more characters.
Plus, PGR Global will catch up with other regions very soon.
Recommended Guide For PGR Global:
These are some of the channels that I recommend following, as these can guide new players. Also, these channels follow the latest news, update, and game events.
Official Links: Play Punishing Gray Raven [PGR] Global For Free:
Check out the official links below to know the latest news, updates, and events about PGR Global.
Download Punishing Gray Raven [PGR] Global For Free:
Check out the official links below to download PGR Global for Android, IOS, and PCs.